Youth Program
Think And Read Like A Champion" Think And Read Like A Champion" Think And Read Like A Champion" tt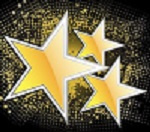 READ -THINK - EXERCISE - AND -TAKE MASSIVE - ACTION TOWARDS YOUR GOALS- LIKE - A- CHAMPION
POSITIVE SELF- IMAGE - PSYCHOLOGY
RIGHT MINDSET + RIGHT ACTION = SUCCESS
YOUTH - MENTORING - EMPOWERMENT- PROGRAM
"TODAY A READER, TOMORROW A LEADER" - Margaret Fuller
"The Power of Thoughts and Words."
"If You Believe, You Can Achieve."
"I had an idea when I was a kid I was going to make it."- Henry Armstrong
"Youngsters must take responsibility for their own development."
"You set the pattern."
"You've got to want to be something."
"You've got to have the desire."
- Rev. Henry Armstrong
THE HENRY ARMSTRONG FOUNDATION
POSITIVE SELF- IMAGE - PSYCHOLOGY- MENTORING - YOUTH - SPORTS - PROGRAM
FOR YOUTH AGES 8 - 17
READ - THINK - EXERCISE - AND - TAKE MASSIVE ACTION -TOWARDS - YOUR GOALS - LIKE - A - CHAMPION
BOOSTING SELF – ESTEEM AND BUILDING CONFIDENCE IN YOUNG PEOPLE - SELF-AWARENESS - MIND OVER MATTER. TEACHING HOW TO SET AND ACHIEVE GOALS AND BE OF SERVICE TO OTHERS AND TO ALWAYS GO THE EXTRA MILE.
"WHAT YOU SEE AND THINK IN YOUR MIND IS WHAT YOU WILL GET IN LIFE IN DUE TIME".
"THE LAWS OF CAUSE AND EFFECT & ACTION AND REACTION."
Physical and positive thinking activity is extremely important to our children's health and well-being. Studies have showed that physical activity not only helps kids stay active and healthy, but it can enhance important skills like concentration and problem solving, which can improve academic performance.
Our Program Promotes motivation and Action for the mind, body and spirit by reading books, implementing, positive thinking, visualization, good health and regular physical sports activity including boxing activity for youth. It also places emphasis on the value of living a successful, physically active and healthy lifestyle—in school and beyond. The program minimizes failure and welcomes success for children.
YOUNG PEOPLE - EXERCISING THEIR MIND AND BODY - CULTIVATING - THEIR - DEFINITE - PURPOSE - BY - DEVELOPING - A - SUCCESSFUL - PROSPERITY- CONSCIOUSNESS AND THROUGH - ORGANIZED - POSITIVE THINKING - FORMING - MASTERMIND ALLIANCES!!!
1. Definiteness of Purpose
2. Self-discipline,through control of the emotions
3. Controlled Attention
4. Autosuggestion, applied to the object of one's purpose
5. The power of will, actively engaged
Helping The Youth "Discover their Passion," learn about "Action Planning," "Financial Literacy" and to become an "Entrepreneur "- Leader in their local community by serving the communities where they live and globally.
The Henry Armstrong Foundation - Positive Self - IMAGE Mentoring - Youth program, is designed to stir up the gifts within young people by mentoring and reconditioning the minds of the youth by educating and empowering youngsters on the importance of exercising and constructive organized positive thinking, meditation and visualizing how to use their wonderful imagination to create reality.
Support young people volunteering their time preparing food to be shipped Locally and Globally.
We are desperately seeking support for our positive self- image youth program, which also supports We Day, an organization that empowers young people to make a difference in their local communities as well as globally.
We allow a platform for young people to volunteer their time helping others in desperate need. Support our youth in becoming leaders by discovering the Kings and Queens inside of them. Donate today by clicking on the paypal button below. 100% of the proceeds goes toward providing food, clothing, books, toys and shipping charges.
Our children are our future leaders. Each student of the program will be rewarded after the completion of reading the books and students 8-17, will be required to learn about meditation and must write about what they've learned from the books they are reading from and all students will receive a gift, as an incentive and will be matched with a qualified volunteer mentor in their chosen profession for young adult students.
Sign up your child today in the Henry Armstrong Foundation Positive Self - Image Mentoring - Youth Program, by clicking on the contact button to send us their name, age and address. We will send the enrollment form via email or by U.S. mail. Upon receipt and review of the enrollment form, the appropriate books for their age group will be sent within 14 days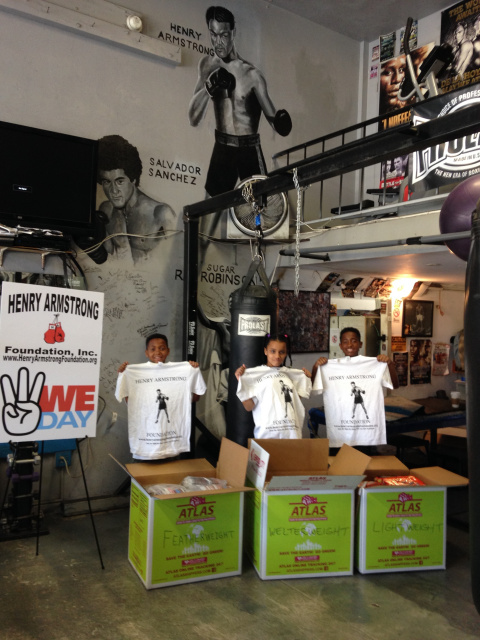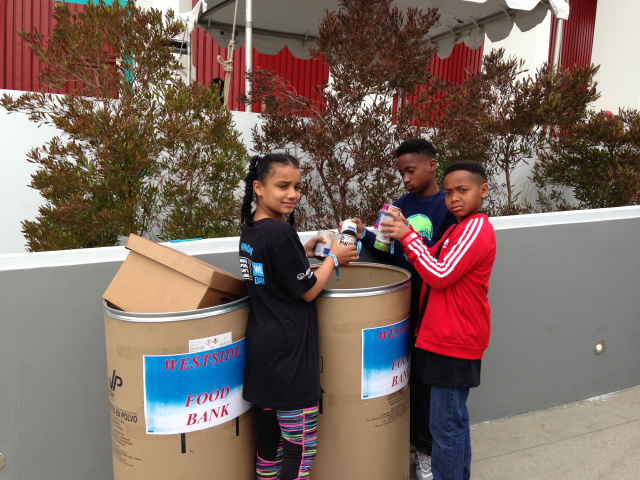 MENTOR A CHILD TODAY!!!
VOLUNTEERS NEEDED FOR THE HENRY ARMSTRONG FOUNDATION POSITIVE THINKING MENTORING YOUTH PROGRAM.
PLEASE GET INVOLVED TODAY TO HELP US WITH OUR PROGRAM AND MAKE A HUGE IMPACT ON THE FUTURE OF OUR YOUTH.
Our mentoring program is designed to help a child develop socially and social skills will help benefit the child in other areas of his or her life.
Mentors are needed from all professions on the basic of shared interests of the youth and family preference.
All volunteers must be screened for their outlook on the mentoring process. All mentors must see their goal as supporting the child and helping him or her foster positive relationships in his or her life, along with achieving good grades and staying out of trouble.
They must be willing to allow the child to make decisions about activities or lessons, and to refrain from being too judgmental or "preachy." Overall, they should see their role as a trusted friend rather than as a teacher.
Mentor-youth relationships must exist for at least a year, with meetings of at least an hour a week in person or by phone.
DONATIONS NEEDED: TO HELP US PURCHASE BOOKS FOR THE PROGRAM.
INCENTIVE GIFTS NEEDED: GIFT CARDS, TOYS, COMPUTERS, IPODS, IPADS, IPHONES, TICKETS TO KIDS SHOWS AND AMUSEMENT PARKS, ETC.
If interested in becoming a volunteer today, please contact us at (800) 838-2316.
The Bible:
Matthew 6:33 But seek ye first the kingdom of God, and his righteouusness; and all these things shall be added unto you.
Psalm 1 King James Version (KJV) 1 Blessed is the man that walketh not in the counsel of the ungodly, nor standeth in the way of sinners, nor sitteth in the seat of the scornful.
2 But his delight is in the law of the Lord; and in his law doth he meditate day and night.
3 And he shall be like a tree planted by the rivers of water, that bringeth forth his fruit in his season; his leaf also shall not wither; and whatsoever he doeth shall prosper.
Joshua 1:8 Keep this Book of the Law always on your lips; meditate on it day and night, so that you may be careful to do everything written in it. Then you will be prosperous and successful.
John 1:1: in the beginning was the Word, and the Word was with God, and the Word was God.
Habakkuk 2:2- 3 (KJV) 2 And the Lord answered me, and said, Write the vision, and make it plain upon tables, that he may run that readeth it.
3 For the vision is yet for an appointed time, but at the end it shall speak, and not lie: though it tarry, wait for it; because it will surely come, it will not tarry.
Proverbs 29: 18 King James Version (KJV) Where there is no vision, the people perish: but he that keepeth the law, happy is he.
Proverbs 18:21 Death and life are in the power of the tongue: and they that love it shall eat the fruit thereof.
Romans 12:2: And be not conformed to this world: but be ye transformed by the renewing of your mind, that ye may prove what is that good, and acceptable, and perfect, will of God.
2 Corinthians 10:5 Casting down imaginations, and every high thing that exalteth itself against the knowledge of God, and bringing into captivity every thought to the obedience of Christ.
2 Corinthians 4:18 While we look not at the things which are seen, but at the things which are not seen: for the things which are seen are temporal; but the things which are not seen are eternal.
Proverbs 23:7: For as he thinketh in his heart, so is he.
Philippians 2:5: Let this mind be in you, which was also in Christ Jesus.
Ephesians 4: 22 That ye put off concerning the former conversation the old man, which is corrupt according to the deceitful lusts.
Ephesians 4: 23 And be renewed in the spirit of your mind.
Ephesians 4: 24 And that ye put on the new man, which after God is created in rightheousness and true holiness.
James 1: 8 A double minded man is unstable in all his ways.
James 1: 22 But be ye doers of the word, and not hearers only, deceving you own selves.
James 1: 23 For if any be a hearer of the word, and not a doer, he is like unto a man beholding his natuaral face in a glass:
James 1: 24 For he beholdeth himself, and goeth his way, and straightway forgetteth what manner of man he was.
James 1: 25 But whoso looketh into the perfect law of liberty, and continueth therein, he being not a forgetful hearer, but a doer of the work, this man shall be blessed in his deed.
Albert Einstein:
Logic will get you from A to B. Imagination will take you everywhere."
Imagination is more important than knowledge. For knowledge is limited to all we now know and understand, while imagination embraces the entire world, and all there ever will be to know and understand."
We are currently seeking funds for a youth learning center to provide computer access to students and after school sports programs to keep the youth out of the streets and active in their minds and bodies with exercise, reading and learning about their chosen profession. In the meantime, we are in need of books to provide to our students. (See list of book titles that will be used in the program below)
Each student entering the program will be required to read and study positive thinking books. All students must write about what interested them the most about the books. Each student will get a certificate upon completion, along with a gift card as an incentive for reading the books.
The real reward will be what they learn from what's inside the books.
The Henry Armstrong Foundation endorses Dr Wayne Dyer's belief that it's never too early for children to know that they're unique and powerful beings, and they have everything they need within themselves to create happy, successful lives. Ages 4 and up.
The Henry Armstrong Foundation believes that parents and schools can introduce important ideas to their children or students at an early age.
Dr. Wayne Dyer has taken 10 concepts from his book for adults "10 Secrets for Success & Inner Peace" and interpreted them for children, creating "Incredible You"!
The ten concepts are numbered, titled and set in rhyming verse, and vibrant illustrations bringing each point to life. At the end, there are questions that kids can answer to connect these ideas to their own lives, and make them realize how incredible they truly are. All children will receive a certificate of completion, encouraging them that they can succeed.
Children Books in English and Spanish: Donation needed for the following books:
No Excuses! - How What You Say Can Get In Your Way - Dr. Wayne W. Dyer
I AM - Why Two Little Words Mean So Much - Dr. Wayne W. Dyer
Incredible You! - 10 Ways to Let Your Greatness Shine Through - Dr. Wayne W. Dyer, Kristina Tracy
It's Not What You've Got! - Lessons for Kids on Money and Abundance - Dr. Wayne W. Dyer
Unstoppable Me! - 10 Ways to Soar Through Life - Dr. Wayne W. Dyer
The Henry Armstrong Foundation endorses Napoleon Hill's book "Think and Grow Rich", we believe this book will help the youth improve their life and become successful.
"Think and Grow Rich" by Napoleon Hill
Teaching, for the first time, the famous Andrew Carnegie formula for money-making, based upon the THIRTEEN PROVEN STEPS TO RICHES, organized through 25 years of research, in collaboration with more than 500 distinguished men of great wealth, who proved by their own achievements that this philosophy is practical.

Click on the "Think and Grow Rich" link below at the bottom of the page to begin reading this outstanding book.

Table of Contents:

1. Author's Preface

2. Introduction
3. Three Feet From Gold

4. A Fifty-Cent Lesson In Persistence

5. Desire - The First Step toward Riches
6. Desire Outwits Mother Nature

7. Faith - The Second Step toward Riches

8. Self-Confidence Formula
9. The Power of an Idea

10. Auto-Suggestion - The Third Step toward Riches
11. Summary of Instructions
12. Specialized Knowledge - The Fourth Step Toward Riches

13. Lack of Ambition
14. Imagination - The Fifth Step toward Riches

15. How To Make Practical Use Of Imagination

16. What Would I Do If I Had A Million Dollars

17. Organized Planning - The Sixth Step Toward Riches

18. When And How To Apply For A Position
19. The Capital Value Of Your Services

20. Take Inventory Of Yourself

21. The "Miracle" That Has Provided These Blessings

22. Decision - The Seventh Step Toward Riches

23. Power
24. The Sustained Effort Necessary To Induce Faith

25. Symptoms Of Lack Of Persistence

26. How To Develop Persistence

27. Power - The Ninth Step toward Riches

28. Transmutation - The Tenth Step Toward Riches

29. Why Men Seldom Succeed Before Forty

30. The Subconscious Mind - The Eleventh Step Toward Riches

31. Emotion
32. The Brain - The Twelfth Step Toward Riches

33. The Dramatic Story Of The Brain

34. The Sixth Sense - The Thirteenth Step Toward Riches

35. Building Character Through Auto-Suggestion

36. How To Outwit The Six Ghosts Of Fear

37. The Fear Of Criticism

38. Old Man Worry
39. Self-Analysis Test Questions

40. "Fifty-Seven" Famous Alibis



(This text is in the public domain in the United States under the terms of the Digital Millennium Copyright Act because it was published between 1923 and 1964 inclusive, and not renewed at the US Copyright office in a timely fashion.)
Creative Commons License: Public Domain
Click filename below to access file
Warning: All photos on this website may not be copied or used for any purpose, without
the prior approval and notification of its rightful owners.

© 2006 Henry Armstrong Foundation, Inc.