HENRY ARMSTRONG FOUNDATION, INC.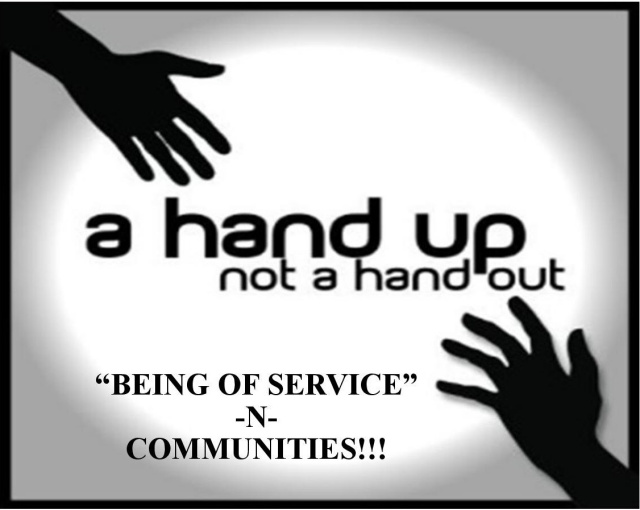 PAYING IT FORWARD MOVEMENT!!!
RAISING FUNDS TO
HELP – LOW - INCOME - FAMILIES – IN - UNDERSERVED – COMMUNITIES!!!
The Henry Armstrong Foundation is paying it forward helping low income families in underserved communities. We are asking folks to join us and volunteer their time, their gifts and talents or provide goods and services to become a bridge to support families that are in need in underserved communities.
Paying it forward involves helping low income individual families, as well as the whole community by assisting low-income families, single mothers and fathers who are facing hardships with paying rent, a utility bill, groceries, clothing and basic necessities.
If you know someone that may be facing these type of situations, let's come together as one to give them hope and together we can all make the world a better place to live in.
We are only as great as the communities that we serve. Love and equality for all.
Our first family in need wishes to remain anonymous and we are obligated to respect their wishes in their time of need. Below is the testimony of the father of 3 children. Our goal is to help them raise $800.00 for back rent to keep this beautiful family off the streets.
(A Father's Story)
I am a devoted husband and father of 3. About a year and a half ago we were living in a motel because I lost my job and was not able to afford rent & was eventually evicted. I struggled to keep a roof over our head until I eventually found a job. That allowed me to find a home for my family. Until things went sour. From working 40 hours a week to 20 hours due to work shortage. I have been anxiously job searching, but unable to make ends meet.
I am now again finding myself in the same situation. Unable to pay rent and all my utilities. I recycle and donate plasma to try and make ends meet, but still not enough to feed my family, pay rent, utilities and gas to make it to job interviews. I cannot sleep due to the stress it is causing me and my family. With the grace of god and the help of the Henry Armstrong FDN I pray and hope I can get my head above water and not sink like the titanic. I only get paid 13 an hour working 20 hours a week and pay 257 in child support. Any help I can get to raise 800 to pay for my behind expenses will help get my head above water. Thank you all and god bless. Thank you Edward and the FDN
LET'S HELP THIS FAMILY BY MAKING A KIND DONATION TODAY!!! 100% OF YOUR DONATION GOES DIRECTLY TO HELPING FAMILES IN NEED!!! YOUR DONATION IS TAX-DEDUCTIBLE TO THE FULL EXTENT ALLOWED BY LAW.
#TEAMHENRYARMSTRONGWORLDWIDE
To send contributions by mail: Please make your checks or money orders payable to:

Henry Armstrong Foundation, Inc. 2007 Wilshire Blvd. Suite 727 Los Angeles, CA 90057