Martin Luther King Day Parade in Los Angeles California Janurary 19th. 2013.
The Henry Armstrong Foundation would like to thank Aunt Rosa Lee's Mississippi Soul Food, in Los Angeles and the following sponsors and participants below for making our 1st Annual Kingdom Day Parade a success in honoring Dr. Martin Luther King Jr. and Boxing Legend Henry Armstrong , in the 28th Annual Kingdom Day Parade.
SPONSORS
WBC
EPIX SPORTS
MANMADE PARADE FLOATS
OPPPRESENT
SWEETWATER PRINTING, INC.
OAK PAPER PRODUCTS COMPANY, INC
NENEKI NICK MCGEE OF ARTISTIC-GRAPHICS.COM, IN LOS ANGELES.
Participants On The Float
Peter Quillin Kid Chocolate WBO Middle Weight Champion of the World
Henry Tillman Olympic Gold Medalist Champion
James Brock Crusier Weight Boxer
Lisa Nwoye
Mark Otega
Jason Ivy
Eddie Jones (Civil Rights Association President )
Tiffany Pollard (New York)
Radio Rahim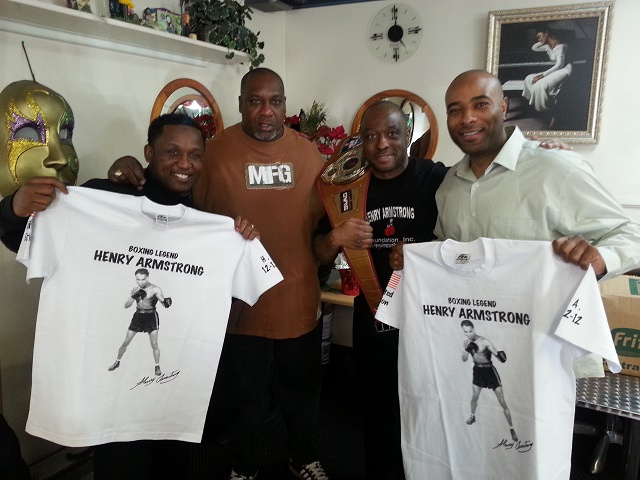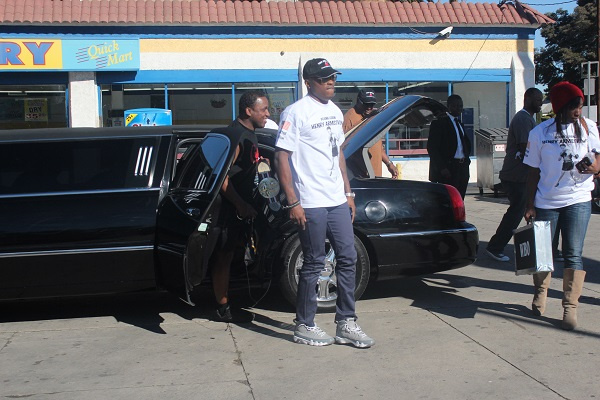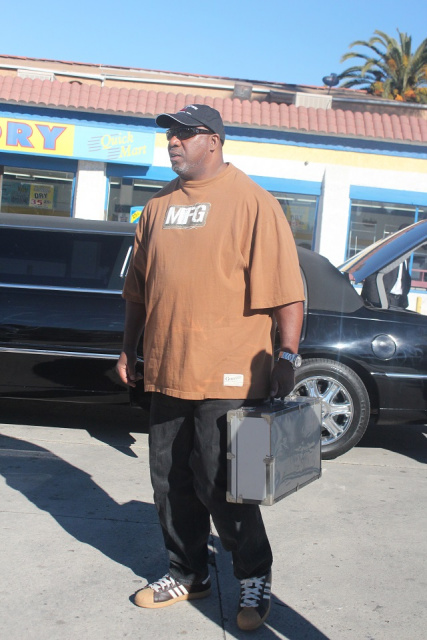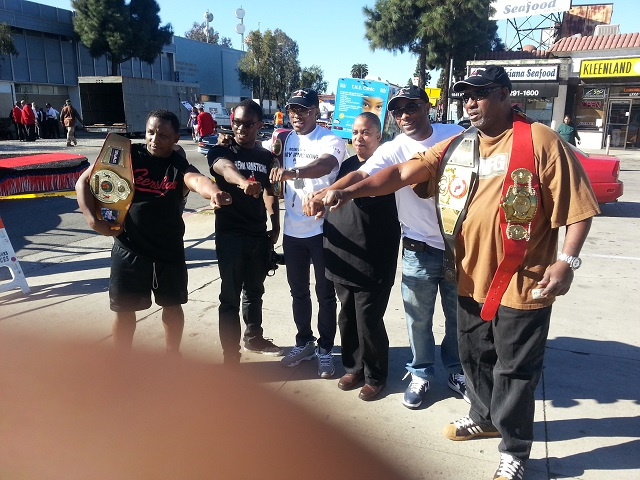 Warning: All photos on this website may not be copied or used for any purpose, without
the prior approval and notification of its rightful owners.

© 2006 Henry Armstrong Foundation, Inc.